Our Services
Serving Hernando County, Hillsborough County, Lee County, Pasco County, Pinellas County, Tampa
The JML Team is the name you can trust for real estate services in Tampa, FL. We are ready to help sell or buy a home. Call (813) 743-8873 for a free estimate today. Let's talk.

* Real Estate
* Cash For Houses
* Buy Houses
* Foreclosed Homes
* Flipping Houses
* Sell Your House For Cash
* We Buy Houses
* Sell House Fast
* Sell My Home Fast
* Quick Home Sell
* First Time Home Buyer
* Buyer's Agent
* Seller's Agent
* Homes for Sell
* House for Sell
* Tampa Real Estate
* Central Florida Real Estate
* Investment Homes
* Investment Opportunities
* Tampa Investments

About Us
Real Estate Tampa FL
The JML Team is dedicated to providing a positive home buying experience. A home is a great investment and we know that you want the best value for your money. We focus on being a full-service real estate company to enable sellers and buyers, like yourself, to get the best value and a beautiful home. Our agents do that by guiding you through the process with ease while protecting your interests in every way possible. Talk to us for real estate services in Tampa, FL.

We have committed and professional staff to help you with all your real estate needs. Whether it is flipping houses, buying one or selling foreclosed homes, we do it all. We are both a buyer's and sellers agent in Central Florida that sells your house for cash and also buys houses for the same. Thinking of Tampa investment opportunities? We have a range of investment homes we'd love to show you.

When you need to sell your house fast or are a first-time home buyer, The JML team is the company to call. Delivering exceptional service is at the core of our commitment to our clients. Schedule a consultation or free estimate today.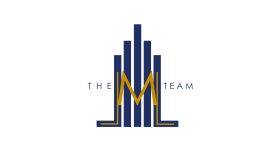 Real Estate Tampa FL
---
Business Hours
Mon
8:00 AM - 6:00 PM
Tue
8:00 AM - 6:00 PM
Wed
8:00 AM - 6:00 PM
Thu
8:00 AM - 6:00 PM
Fri
8:00 AM - 6:00 PM
Sat
8:00 AM - 6:00 PM
Sun
8:00 AM - 6:00 PM